SERVICES FOR CHILDREN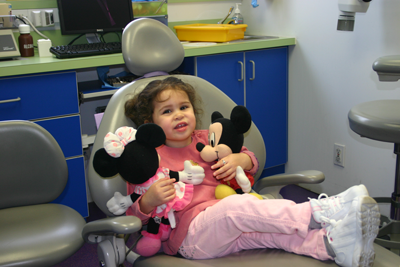 Our goal is to help you raise children who are happy to seek regular dental care as adults.  We work with you and your child to provide treatment in a calm and nurturing environment.
In addition to getting their teeth cleaned, dental visits are an important educational experience for children.   During these visits, children become comfortable with how to sit in the dental chair and learn about the sounds, tools and tastes in a dental office.
Below is a list of services we provide. You may click on any of the services for a short description of the treatment.
Preventive:
Diagnostic:
Restorative:
Aesthetic:
Space Maintenance and Habit Appliances:
Orthodontics:
 HOME